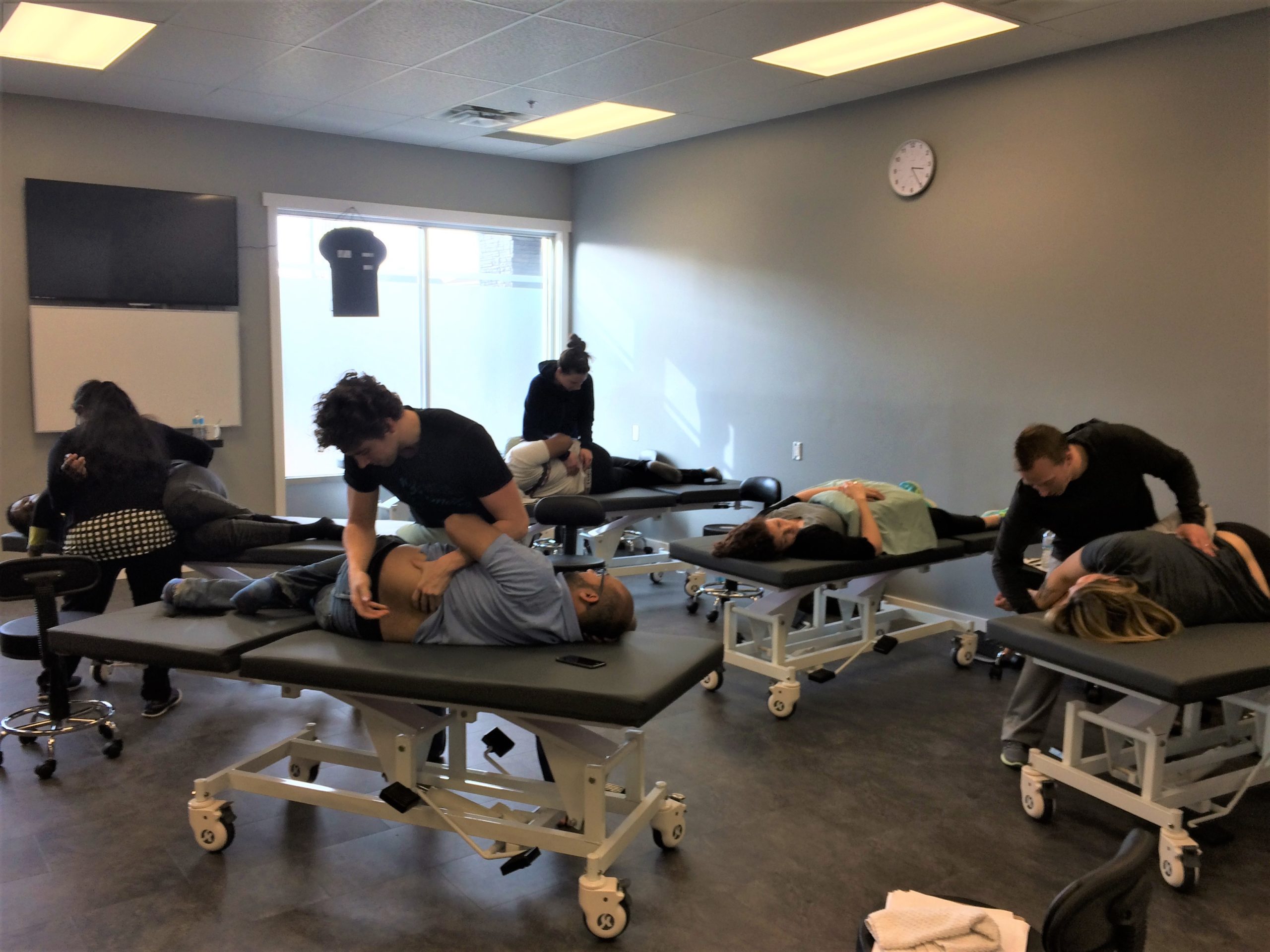 Biomedical Dry Needling:
a Neurophysiological Approach
Certification in Biomedical Dry Needling
Skill, Art, Science
This unique program will assist the attendees in identifying biomechanical and neurophysiological deficits the manual physical therapist encounters and treat them safely and effectively.
Techniques and theory integrating recent advances in pain science and manual therapy into trigger point dry needling will be taught. Participants will be exposed to a variety of learning methods including narrated presentations, video demonstration, theoretical material and intensive lab based courses to learn technique. This program consists of 100 continuing education hours consisting of weekend lab intensives and pre-course dry needling theory and learning modules. Participants completing the two weekend program will demonstrate safe and effective Dry Needling techniques. Successful completion of theoretical and practical examinations is required for attendees to utilize skills taught in clinical practice. Only attendees who complete both Courses I and II will be granted Certification in Biomedical Dry Needling. Course III is considered an advanced elective. Presently, physiotherapists that complete Course I and II requirements meet Physiotherapy Alberta College's requirements to be added to the Advanced Register of Dry Needling.
Course I
Course I focuses on the theoretical basis of Dry Needling including an overview of the history, safety, clean needling techniques and application of trigger point dry needling to common upper and lower quadrant muscles. This course is appropriate for physiotherapists with no Dry Needling experience and physiotherapists with acupuncture experience who want to integrate dry needling into a cohesive clinical model.
Course II
Course II expands on the theoretical basis of dry needling and incorporates joint mobilization/manipulation into treatment model. More advanced techniques and clinical relevant muscles of the upper and lower quadrant are addressed. The course utilizes modern pain science theory and past work of Vladamir Janda and Andry Vleeming. Appropriate attendees are individuals who completed Course I or physiotherapists with manual therapy training.
Course III
Course III is considered an advanced course that emphasizes clinical reasoning and true patient care management. The participant will be guided through a clinical reasoning model utilizing current pain science and manual therapy evidence and recent advances is fascial research. Participants should have past experience in Dry Needling or have completed the Courses I and II.
Course Descriptions
Curriculum Courses
Non-Core Courses